Professional Service and Maintenance
Any medical professional understands the importance of ensuring that their tools and equipment are professionally cleaned, preventing cross-contamination, and ensuring that their patients receive the best treatment possible.
That is why most companies invest in a washer-disinfector in the first place, but it is critical to remember that to ensure maximum effectiveness, the washer-disinfector needs to be professionally serviced and maintained on a regular basis.
What Does The Dekomed Service Deliver?
At Dekomed, we aim to ensure that our customers are happy and not only stay with us for the life of their business but that they are so impressed that they recommend us to their friends and business colleagues. Our water disinfectors are built to the highest possible standards using only the best materials. However, we want to ensure that they last as long as possible, which is why we offer a service and maintenance program.
At Dekomed, all of our engineers are fully trained and certified by DEKO to the highest standards. This means that you know that your disinfectant washers are being worked on by qualified engineers who specialise in DEKO products. In fact, we take things even further because all of our engineers only carry out tests on DEKO washer-disinfectors, which means that they are unparalleled experts in the field.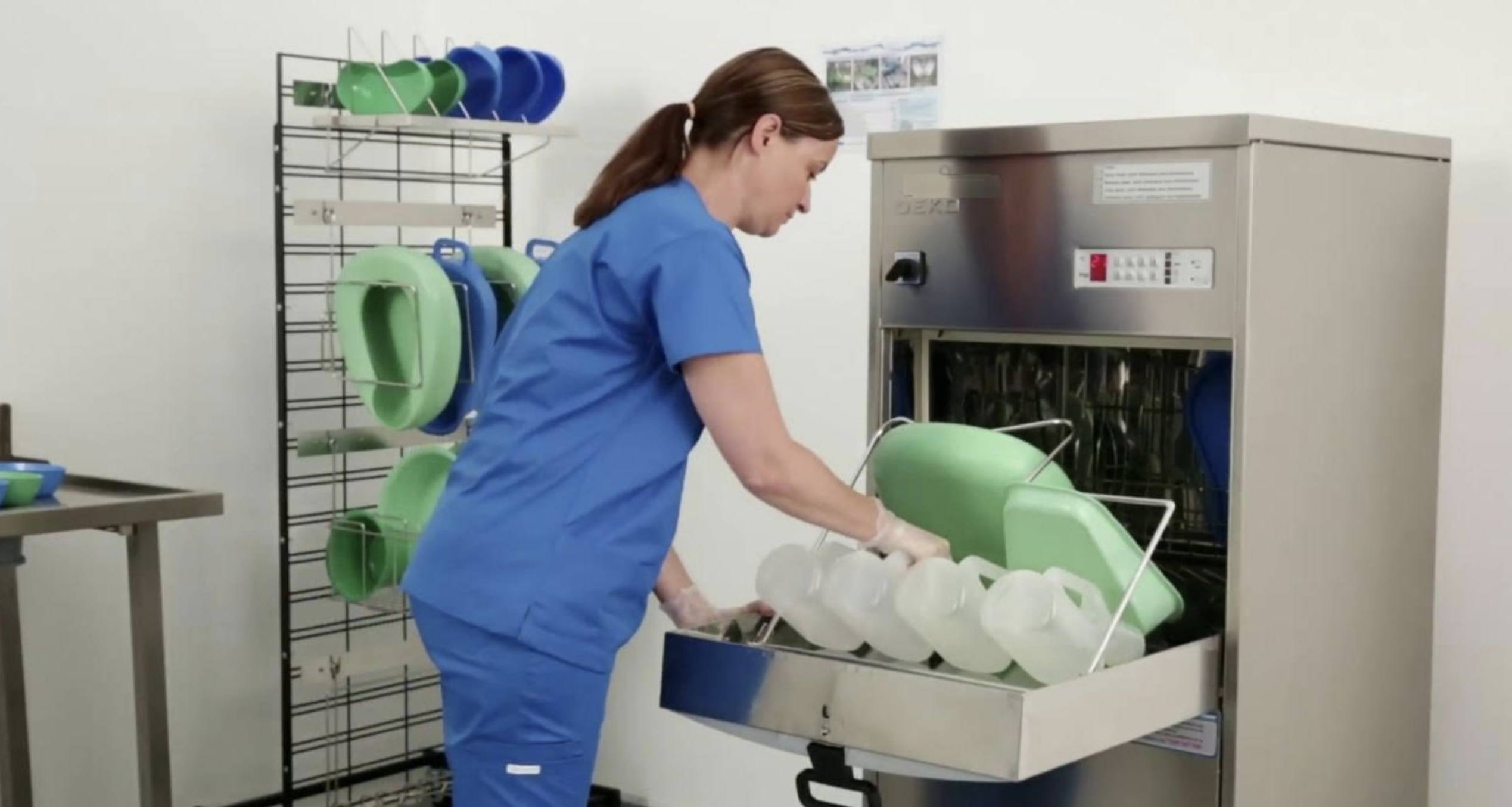 We also understand that your washer-disinfector is a critical component within your business and that, in many cases, your business cannot operate without it, even for a day. That is why all of our engineers carry a full and complete set of spare parts for every model in the DEKO range.
This means that regardless of any issues or problems that arise during the testing and servicing procedure, they will have the parts available to rectify the issue, ensuring that there is minimal downtime to your business.
Save Time and Money With A Dekomed Service Package
We recommend combining any service visits with your validation visits. This saves you both time and money, and because our technicians are fully trained and authorised, you can be confident that your water disinfector has been professionally tested and serviced to the manufacturer's recommendations.
At Dekomed, we like to work in partnership with our customers, we aim to be as flexible as possible, and every aspect of our process is designed to make your life easier. Having worked with hundreds of laboratories and dentists across the country, we understand how challenging and busy your work can be, which is why all of our systems and services are customer focused. We will turn up on time, carry out whatever work is required, and then ensure that you receive a full report tailor-made for your specific requirements within a week of our visit.
You Choose DEKO products because you wanted the best for your business. Ensure that your products continue to work to maximum capacity by employing the experts trained and certified by DEKO themselves.
To arrange a service plan or discuss your requirements call us today on 0161 483 7333